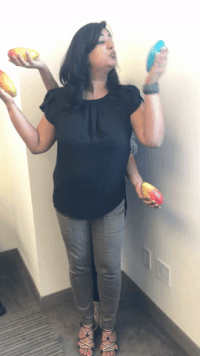 Soni Satpathy-Singh, 

Editor-in-Chief
As a recipe developer and writer in her days before The Teal Mango, Soni remains devoted to food and the written word. She has an intimate love affair with Indian food, and more specifically, pav bhaji and chaat. When she's not writing, she's cooking, and when she's not cooking, she's eating while editing. Rinse. Repeat. Stay in touch with her via Twitter. 
---

Saloni Gajjar,

Content Editor
Saloni Gajjar is the content editor at The Teal Mango. Her passion lies in pop culture content is evident in her work with Complex, Interview, Brown Girl Magazine. Her goal is to show culture and the arts as a medium and mirror of the society, much beyond just entertainment, and hopefully breaking the barriers associated with South Asians living in the United States. She is an alum of NYU's Magazine Writing program. When she's not writing about pop culture, she's busy consuming it [aka binge-watching], meditating, reading, or forcing her friends to watch "The Americans," which, FYI Rahul Khanna has starred in. Stay in touch with her via Twitter. 
---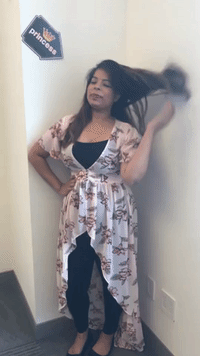 Nila Choudhury,

Assistant Editor
With a master's degree in developmental psychology under her belt, Nila Choudhury is avoiding rishta aunties by heading back to school for a doctoral degree in clinical psychology at Immaculata University. An assistant editor at The Teal Mango, she is a born-and-raised New Yorker, who lives on bagels and pizza. She enjoys traveling, reading, writing, watching corny Bollywood movies, wearing tiara's and singing "Let It Go" —off key, of course—during her free time. Stay in touch with Nila via Twitter. 
---

Kanan Shah,

Graphic Designer
Mumbai to Manhattan…it's been eight years in this fascinating city that Kanan now calls home. A design consultant and an artist, Kanan is a master of her tools from her hands to her pencils to her Wacom tablet. She's been practicing ink and calligraphy on paper for more than 10 years and enjoys the combination of raw hand skills with digital graphics. She has devoted a lot of time working for non-profits and the yoga community. When she is not splattering ink and making perfect strokes you can find her sipping mocha and illustrating 'HOT' South Asians at The Teal Mango.