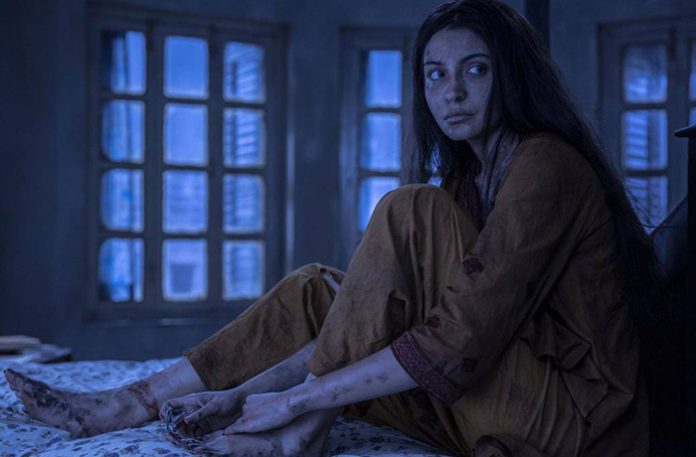 Halloween is approaching, which means that it's time to start planning your scary movie nights accordingly. In spirit of the season, we've narrowed down some of the best horror films Indian cinema has to offer that are available to stream on Amazon Prime Video. 
1. "Pari: Not a Fairy Tale"
Starring: Anushka Sharma, Parambrata Chatterjee, Ritabhari Chakraborty
Released earlier this year, "Pari" delves into the Islamic concept of Ifrit, an evil supernatural creature. Sharma plays Rukhsana, the daughter of a woman who was branded to continue the Ifrit bloodline. After her mother dies in a hit-and-run, the driver Arnab takes her in after realizing she's been abused her whole life. The more he tries to learn about her heritage, the deeper in trouble he gets. While the film received good reviews, it was banned in Pakistan for allegedly promoting some anti-Muslim ideologies.
2. "Raaz"
Starring: Bipasha Basu, Dino Morea, Ashutosh Rana, Shruti Ulfat
2002's "Raaz" single-handedly leveled up the horror genre game for Bollywood. It's also what made Basu the queen of scary movies. Still considered a classic, the film focuses on couple Sanjana and Aditya, who take a vacation to the hill station of Ooty, India, to work on their failing marriage. In their bungalow, Sanjana experiences strange events and takes the help of occult expert Professor Swaroop. The two deduce that a spirit is intent on ruining her and Aditya's life, leading them to dig deeper into their own marital history.
3. "Agyaat"
Starring: Nitin Kumar Reddy, Gautam Rode, Priyanka Kothari
While "Agyaat" isn't necessarily terrific or original, it's fine enough to enjoy in the spirit of Halloween. A film crew, including the leading actors Aasha and Sharman, find themselves stuck in a forest for a few days when their shoot is delayed. Naturally, they decide to go exploring with a tour guide only to be trapped in a cat-and-mouse style chase by an evil beast.
"Kaal"
Starring: Vivek Oberoi, John Abraham, Esha Deol, Lara Dutta, Ajay Devgn
"Kaal" isn't necessary scary but its intriguing in its own right. It also sends a message about environmental protection. Krish and Riya Thapar visit Orbit National Park to understand what's causing several unexplained deaths. They bump into a group of friends who are there to hunt, lead by Dev and Ishika. A local man named Kaali saves all of them from a possible tiger attack. Together, all of them attempt to leave but one by one, they start getting killed while trying to escape whatever it is that's attacking them.