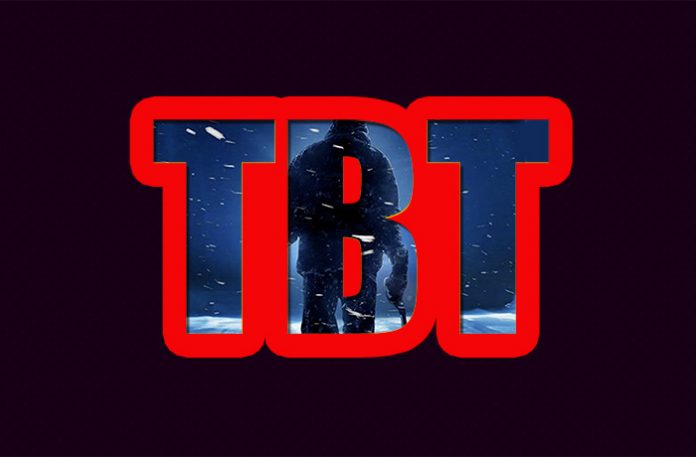 For this week's Throwback Thursday, we're getting ready for Halloween by revisiting Netflix's 2017 original series "Slasher." The second season dropped on the streaming platform on October 17, 2020 and starred Indo-Guyanese-Canadian actress Melinda Shankar.
Originally a Canadian show, "Slasher" was cancelled in 2016 after one season and was revived for a second season when Netflix picked it up. Season two was termed "Guilty Party" and it consisted of an entirely different cast and story, thus turning it into an anthology.
In this season, Shankar plays a remarkably non-stereotypical character that we remember to this day. Talvinder Gill is a notorious camp counselor at Camp Montega who knows just how to take advantage of her fellow counselors — Andi, Peter, Dawn, Noah, Susan. She emotionally manipulates, resorts to blackmail, and can sweet talk her way out of anything. After realizing her tactics, five of the counselors decide to punish Talvinder (who goes by Tal.) They take Tal out to the woods one night and let's just say, she meets a bloody end.
Five years later, Tal's killers return to Camp Montega, which has now been transformed into a peaceful commune. The group is in a hurry to retrieve and dispose off Tal's body because they've learned that a new resort will be built on the site of their old camp. New construction, they fear, means that Tal's long abandoned body may finally be uncovered.
Unfortunately for them, a serial killer is also on the loose in the area seeking revenge. Their two paths inevitably cross and, one by one, the counselors and commune members start meeting a gory end.
While Shankar plays a character who is dead, she still had the chance to show off her wicked on-screen persona. With each passing episode, we get flashbacks to Camp Montega, focusing on one character and their relationship with Talvinder. Each flashback helps viewers put the pieces together of what happened the night she died.
In her own way, Talvinder caused uproar in their lives in the past and continues to do so in the present. These flashbacks frame the entire story of how Tal met a fateful end. As selfish as she was, "Slasher" raises the question of whether she deserved to die.
The story at the heart of "Slasher" isn't original by any means. It has all your usual scary movie tropes and jump scares. Yet, the entire season provides enough horror movie fodder to binge it for Halloween. It's got gratuitous amounts of gore, the side characters and sub-plots tie up in the end, and it achieves something quite rare for the slasher genre: you feel sympathy for absolutely no one.
"Slasher" is inspired by classic slasher genre movies and has all of the elements to prove it. These films have the 'final girl' concept, the one character you root for and you know will just not die (Sidney Prescott in "Scream," Laurie Strode in "Halloween"). "Guilty Party" stands out in the fact the show producers made almost every character unlikeable.
Of course, by killing off the one South Asian character right in the beginning, they put themselves in a bind. I was hoping for more personal backstory on Talvinder, to learn why she was the she was. We hear close to nothing about her family life. By having an actress like Shankar at their disposal, who clearly was having fun in this evil role, they could've explored Talvinder's nuances more.
Despite being a year old, "Slasher: Guilty Party" has enough going for it. Revisit it this Halloween for some non-complex scary fun.
"Slasher" is available to stream on Netflix.